RESIDENTIAL
CONVEYANCING
Residential Conveyancing – Leeds, Bradford and the UK
It is a big decision to move house and the right legal advice is a necessity. We are committed to providing a comprehensive, quality service for you.
Hallam Solicitors, based in Headingley, Leeds, guarantee an open and honest approach throughout the process, so you are fully aware of all legal issues. We are experts in all aspects of conveyancing.
As conveyancing solicitors, we cover properties in Headingley, Meanwood, Adel, Cookridge, Bramhope, Shadwell, Kirkstall and all LS postcodes. Our conveyancing department also supports clients in Bradford and BD postcodes as well as clients across the UK. In fact, although we are a Yorkshire business, nearly a quarter of our conveyancing is spread across properties in different areas of the UK.
We have a reputation for providing a high quality legal advice for both vendors and purchasers. We are committed to making your transaction as smooth as possible by:
Taking a proactive approach
Giving fixed costs quotes, so that you know from the outset what fees you have to pay
Being approachable and helpful
You can be assured of a bespoke and personal service for transactions of all sizes:
Home visits
Everything dealt with through post, email or text
Conveyancing Quality Scheme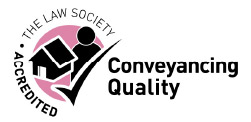 We are members of the Law Society's Conveyancing Quality Scheme. We went through a process of assessment by the Law Society in order to gain CQS status, which marks us out as meeting the high standards required for accreditation in residential conveyancing.
A to Z conveyancing guide
Follow this link for a simple A to Z guide as to what is involved in the conveyancing process for a sale and a purchase.
Testimonials
"Now we're a little more unpacked and found the box with the pen in….!
Just a note to say a HUGE thank you for handling our move to Shadwell Walk. You took all the stress out of the process for us plus we didn't have to worry about much more than the packing!
Have already recommended you to friends who are looking to move in the near future.
Many thanks again and best wishes!"
S & J
"Thank you for all of your help buying and selling our house. You made it a fairly stress free process for us.
Best Wishes"
D & R
"Thank you so much for all your efforts with buying our first home – making it a lot easier on us to understand everything.
Kindest regards"
F & S
"I know it is a bit belated but we would both like to thank you for making the process of buying our first house stress free and actually enjoyable. I would recommend you no end to others.
Thank you once again"
B & K
Conveyancing costs
A typical freehold purchase, for a purchase price;
Up to £1 million is £950 plus VAT
Over £1 million is 0.15% of the purchase price plus VAT
A typical freehold sale is £800 plus VAT but on sales over £1 million the fee is 0.15% plus VAT.
A typical re-mortgage is £300 plus VAT
A typical transfer of equity is £350 plus VAT
These cover all of the work required in a typical sale or purchase. If the property being bought or sold is a leasehold, a new build, a right to buy, a help to buy or transfer of part, then further fees will apply, and you will need to contact us for further information with regards to costs.
Save for those cases, we do not make any additional charges.
WE DO NOT DO NO COMPLETION, NO FEE. IF A TRANSACTION FALLS THROUGH, WE RESERVE THE RIGHT TO CHARGE FOR THE TIME SPENT AT THE RATE OF £95 PER HOUR PLUS VAT.

Other Costs
Other possible costs charges are;
Bank transfer fees £30 plus VAT per transfer required;
Where a gift is being provided, £75 plus VAT per gift;
Help to Buy ISA – £50 plus VAT per ISA
Help to Buy Mortgage – £550 plus VAT
Deed of Trust – £150 plus VAT
We also reserve the right to charge extra fees, based on £100 plus VAT, per hour if a matter becomes unnecessarily complicated (though we have yet to have a matter reach that stage).

Disbursements
Disbursements (out of pocket expenses) apply in each case.
The types of disbursement can differ in each case. Examples of such are;
Office copy entries £3 per document
Local, drainage and mining search fees – typically £126;
Other specified searches by arrangement
Land registry fees (value related) but typically £95-£270
Final searches £2 per name
Money laundering checks £5.00 per name
Lawyer checker £12.00
Chancel and other indemnity policies may be recommended/necessary. The cost of these will be discussed before being put in place.
The legal costs stated above include all phone calls, faxes, emails and communication with solicitors, clients, estate agents mortgage brokers and mortgage lenders.
Timings
A typical freehold sale/purchase can take around 6-8 weeks from initial instruction to completion, but this is dependent upon a number of factors including responses from the other party solicitors, search results on a purchase being received, a mortgage offer being received and the parties in the chain agreeing dates.
A typical leasehold sale/purchase can take around 8-12 weeks from initial instruction to completion due to the further work involved with regards to liaising with management companies/agents etc.
Prices correct as at 25 April 2019
Frank Hallam
Frank Hallam is the sole proprietor of the practice. He is a solicitor within excess of 40 years' experience of residential conveyancing, civil disputes and will and probate matters.
Following a solid grounding in high street work in the 1970s and 80s, Frank moved to London where he worked for a number of years in a practice defending professionals in negligence claims and handling a variety of commercial and personal injury actions for defendants.
In 2004 he moved to Leeds (for a lifestyle change) and set up his own practice in 2008 in Headingley, since when he has, with the assistance of his team, continued to work in his specialist fields.
Victoria Black
Victoria began working in conveyancing in 1998 for a large Leeds practice and has since worked for various firms. She joined Hallam Solicitors in 2013 and her duties include, but are not limited to:-
Dealing with sales and purchases, both Freehold and Leasehold.
Lease extensions; re-mortgages and transfers of Equity.
Suhail Chowdri
Suhail joined Hallam Solicitors in 2013. He started as an administrative apprentice and completed level 2 and 3 diplomas. After finishing his apprenticeship in 2015 he started working on his own files and now deals with freehold and leasehold sales/purchases and transfers. Suhail is currently undertaking the CLC Course to become a licensed conveyancer. His plan is to complete the level 4 diploma and qualify as a conveyancing technician before progressing onto level 6 to become a qualified CLC Licensed Conveyancer.
Matthew Rushfirth
Matthew joined the firm in 2017. After a period as a legal assistant Matthew has now progressed to handle his own case load of residential sales. He is also assisting Frank with the Wills and Probate work.
Megan Finnigan
Megan Finnigan has been working in Conveyancing for over 10 years, initially for a large Leeds practice alongside Victoria Black, and has since worked for various firms. Megan joined Hallam Solicitors in September 2021. Megan deals with sales, and purchases (Freehold, and Leasehold), Unregistered Titles, as well as re-mortgages and Transfers of Equity.